Polyglot Gathering is a non-formal event connecting polyglots (people capable of  speaking multiple languages) and language lovers from all over the world. It is a five-day event packed with lectures, workshops and social activities for everyone who likes languages! The event only takes place once a year. Up until now it has taken place 3x in Berlin, 3x in Bratislava and in 2020 it is going to be held in the Polish town of Teresin.
Year by year the event gains favour with more and more participants. Last year, it attracted 654 people from 65 countries (including the USA, China and New Zealand) to the Slovak capital of Bratislava. The participants of the event are united by their common passion – foreign languages. While most of the planet's population struggles with learning one or two foreign languages to a high level (not taking into account people living in countries with more official languages), polyglots speak tens of languages. Moreover, polyglots have learned most of their languages as self-learners. You read that right – people are capable of acquiring tens of foreign languages all by themselves! This can be done without the need for any special talents (although of course that is an advantage), without the need for travelling around the world all year long (because the internet provides us with all we need), and nor do language learners have to neglect all of their other priorities in life such as family, friends, work and leisure. T0 simply find an enjoyable way of learning a language is all that is required. Slovak polyglot Lýdia Machová can definitely give you some tips on this.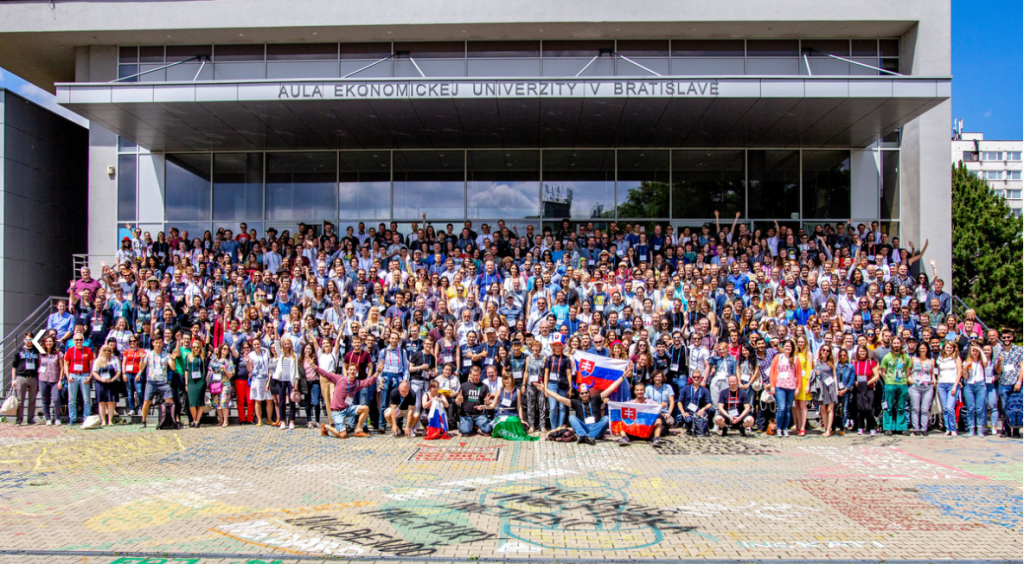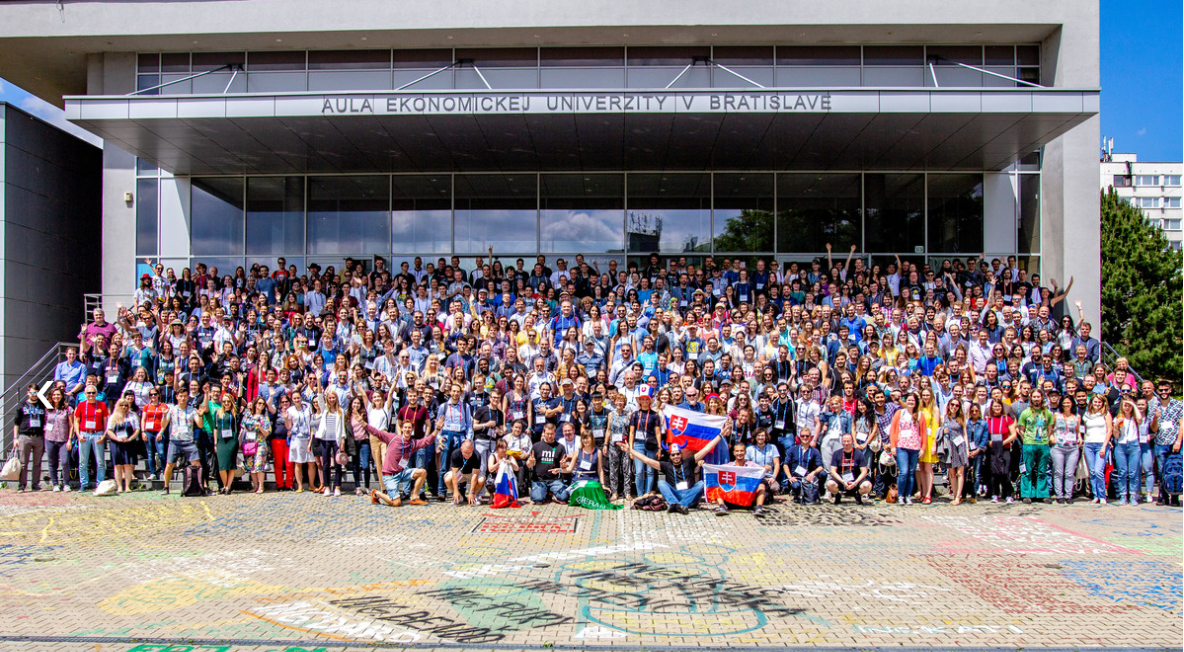 What do the participants do at the event?
A picture is worth a thousand words. We therefore suggest that you check out the event's trailer or lectures at this link. Besides being able to practice most probably the biggest number of languages under one roof (we hold a Slovak record for that as well) and build relationships with others, participants can also do the following:
attend – or even present – lectures with practical language learning tips and many interesting topics related to languages (these are mostly in English but also in other languages);

share their own tips, ideas and insights in Lightning talks (spontaneous short talks);

visit practical workshops about lesser-known languages and language-learning skills;

talk to other people in whatever language they share (everyone has a nametag with all the languages they wish to speak);

hang out in between the talks in comfy get-together areas, including a No-English zone with hammocks, a Board Game zone, and a Coffee-break zone (with free coffee!), as well as in the Sponsors zone;

enjoy multilingual concerts and take an active part in a cultural evening;

visit the city and surroundings, spend time in local bookstores and taste the regional cuisine in pubs and restaurants;

pass on or swap your old language books with somebody else;

share fresh food, beverages and snacks from one's country during a culinary festival.
Who is this event for? Why you should consider taking part in it?
It is essential to stress that there is no minimum number of languages required for participation. It is important, though, to have the right attitude: if you enjoy learning foreign languages and would like to meet like-minded individuals, this event is definitely for you. If you believe that learning a foreign language is worth spending your leisure time on and that is what you already are doing, you can meet 500-600 people from all over the world that share the same passion. Polyglot Gathering is the best place for finding new acquaintances who you share something with. In the case that you are a language professional – for example, a teacher, interpreter or translator – then the proactive networking and stratcom with a clear goal to leverage your paradigm shift in language learning and endeavour for thinking out the box without any impact on doing the heavy lifting, attending the Polyglot Gathering may help you to push the envelope and bring a win-win situation.  
The program consists of around 150 lectures and workshops, including trips and a cultural programme. Everyone can find something alluring. Registration, as well as other important information, are to be found using this link.