Have you ever heard about the NGO called Education@Internet? Maybe not. Chances are, though, that you have come across the results of their efforts as they have already carried out a good few worthy projects with world-wide impact. Among them are a few international events known around the globe.
As the name of the association suggests, the NGO Education@Internet (aka."E@I") promotes education through the internet, not only in Slovakia but also abroad. This international youth organisation supports international cooperation and communication around the globe; implements educational projects focusing on cultural diversity, languages and use of modern IT technologies. E@I creates multilingual educational portals free to use around the world; initiates and supports projects with international youth cooperation; organizes educational and cultural events and informs about the importance and usefulness of unbarred international communication. How about we have a look at the world-class projects that E@I has successfully carried out already?
Polyglot Gathering – the biggest of its kind
Probably the most popular event is Polyglot Gathering. E@I has been in charge of organising it in Bratislava (Slovakia) since 2017. Last year, this five-day event hosted 654 participants from 62 countries around the globe (even from distant countries like China, Canada and New Zealand). Participants shared their own approaches to language acquisition, their abundant experience related to their cultural or language-related professions. All that through lectures and workshops. Space for multilingual concerts, cultural performances, culinary festival, trips or networking was provided as well. In May 2019, one might have noticed international people wandering around Bratislava with name tags decorated by flags of various countries. The flags represented the languages the people had been learning. That's how the event works: you run into someone, you check their name tag (and they also check yours, of course), you find a shared language which you would both like to converse in, and then you simply converse in that language! The atmosphere of the event is captured in this. The next year's event is going to take place in Teresin (Poland) and we are inviting you to take part!

Upon entering the office of E@I, you find out that its members talk in a language that sounds similar, but you do not manage to identify exactly what language it is. It seems to be a sort of a blend of Spanish and Italian, however, it is actually the planned language Esperanto. The association uses Esperanto for everyday communication (it is very likely the only organisation in Slovakia to do so), as its members come from several countries – Slovakia, Poland, Italy, Russia, France and the Czech republic. The idea behind the language is very similar to the purpose of E@I – to enable humanity around the globe to communicate with ease and speed. Taking into account that one can learn Esperanto in almost no time – 3 to 6 months – it seems to be the only politically neutral language solution. That is why the decision to adopt this international language was made in unison and reached quickly. To learn more about the language you can check out this link.
This organisation believes that humanity ought to communicate in a politically neutral and simple international language. That is why it organises an Esperanto summer camp (Somera Esperanta Studado) annually, since 2007. The event attracts 150-250 international participants, who live, dine and study Esperanto together. After the classes, they organise the intercultural program. The event lasts for a full 8 days. In the morning, everybody attends classes to study Esperanto, which are split into several levels. In the afternoon, it is the participants who organise the camp by holding lectures, workshops, and cultural/sports programmes. Evenings are dedicated to music, fun and wine-tasting. Even complete beginners are capable of having a basic conversation after participating. A great many of participants enthusiastically come back to SES every year.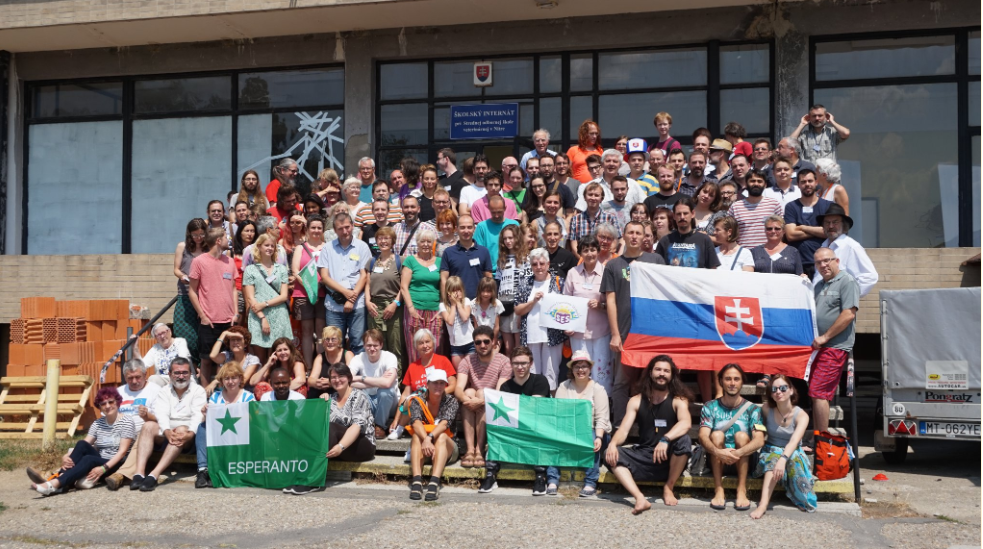 LingvaFest – the one and only
Although this event is not known world-wide it enables Slovaks to experience languages and cultures from all around the world. The objective of this gratis event is to present foreign languages and cultures to Slovak people. In addition to this, its goals are to increase awareness about the importance of learning a foreign language, to motivate people to learn languages and present innovative and effective methods of language learning. Among other things, the festival offers space for further cooperation among institutions and professionals in the field of languages. The programme includes more than 100 contributions (lectures, workshops, language crash-courses, exhibitions) and several famous Slovak people have taken part in it. For instance, a best-selling Slovak author Jozef Banáš; author and poet Daniel Hevier; a six-year-old Russian polyglot Bella Devyatkina (capable of talking in 8 languages at the age of 6); as well as world-renowned Slovak language mentor, Lýdia Machová who recently took part in TED New York. French singer JoMo conquered his own world record in the most multilingual concert (singing in 23 languages). The atmosphere of the festival is captured on the Youtube channel. We are inviting you to take part, to gain motivation and to taste as many languages as you wish!
Educational web platforms from  E@I
In cooperation with other international organisations, and with financial support from the Erasmus+ programme, E@I has taken part in creating several educational online platforms. The platforms focus on cyberbullying, the development of critical thinking, global education and learning foreign languages in an innovative, interactive way. The principle aim is to provide education to everyone, everywhere and for free – the Internet is a great tool which makes this possible.
Lernu.net – the largest international website for learning the Esperanto language and the first educational site that E@I created in the early 1980s (since then it has been completely redone, both in terms of content and technology). Using this site, people can learn the simplest language in the world from the comfort of their own home, in just a few weeks. The site has 45 language versions and over 304,000 users. The site was one of the first free online multilingual language learning resources in the world. Its high quality was recognised by the two awards granted by Canadian award panelists. With the experience and expertise acquired from this project, E@I started to create other educational webpages as well.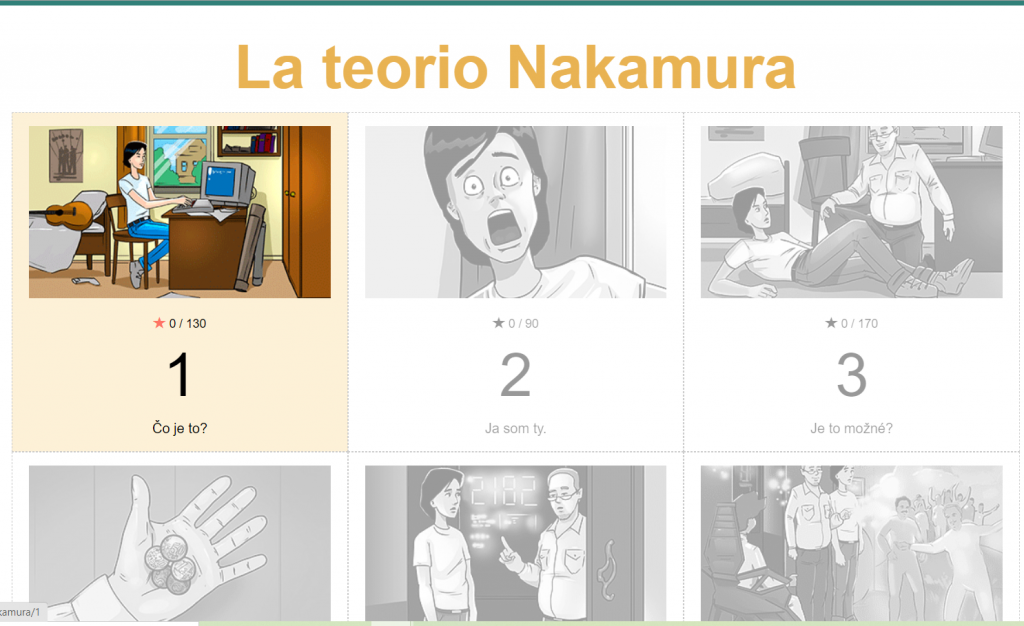 Slovake.eu – it is the first and only free multilingual website for foreigners to learn Slovak. At the time of its creation, there was no possibility to learn Slovak more comprehensively through the Internet. E@I started to create it in 2009, and it was launched in 2011. Since then it has gained a lot of supporters and a few awards. For instance, it was labeled as a "Best practice project" within EACEA – period 2007-2013 (KA2-Languages). The site has 15 language versions, more than 90,400 users from 200 countries around the world. It was a pleasant surprise to find out that the number of visitors to this website double every day before the final Slovak language exams in the Slovak education system! The section on Slovak grammar is very well-developed, and therefore students of Slovak origin also find it useful. So far, it is the most comprehensive free website for Slovak for foreigners, covering levels A1 to B2.
Deutsch.info – German is the second most widely spoken language in the EU. Despite that, unfortunately there were no suitable and extensive free learning materials online. Therefore, in 2011, E@I and partners started developing this platform. Currently, the site has 19 language interface versions, more than 559,700 registered users from more than 200 countries around the world, and was awarded the accolade of the "educational site of the year" in Germany.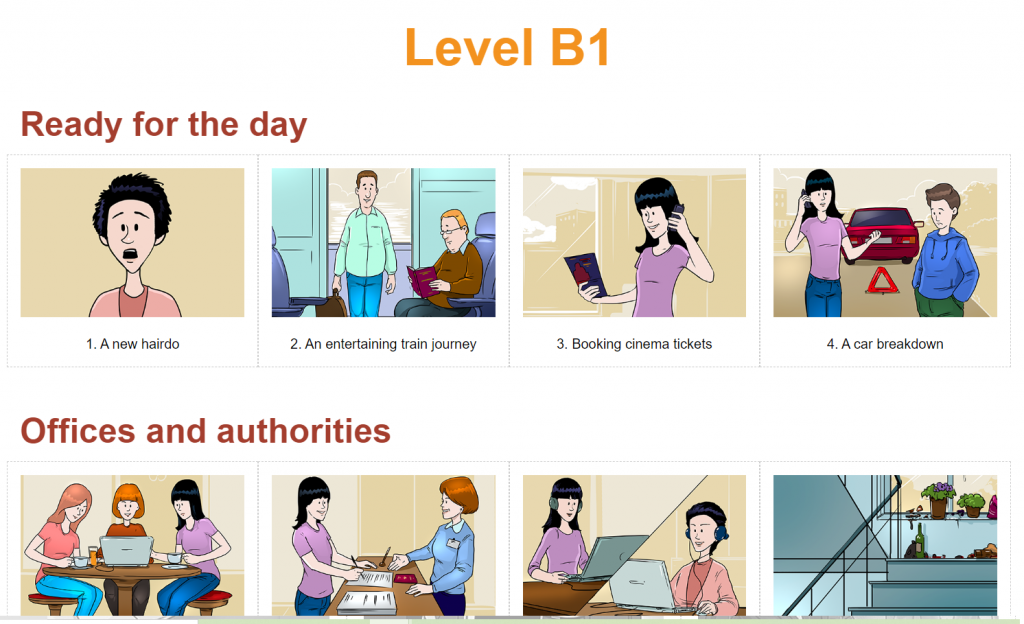 Russky.info – most recently, rusky.info was awarded as a "good practice example" by the Slovak national agency for Erasmus +.  The site offers the opportunity to learn Russian and has around 5600 users. It uses modern didactic materials containing practical information about life and work in contemporary Russia as well.
Eduskills.plus – a new multilingual platform aimed at developing critical and creative thinking in school. The idea of this platform revolves around a "philosophical enquiry" conducted by the teacher in collaboration with the pupils in order to educate in accordance with a cosmopolitan vision for society. The platform provides teachers with a full curriculum to implement the method of philosophical enquiry in school classes. It also provides educational modules and a media library that contains a collection of methods from different countries and materials in different languages. Topics discussed include: sustainable consumption, globalization, the path of our products, escape from war and persecution, diversity in football, human rights, Islamophobia and others.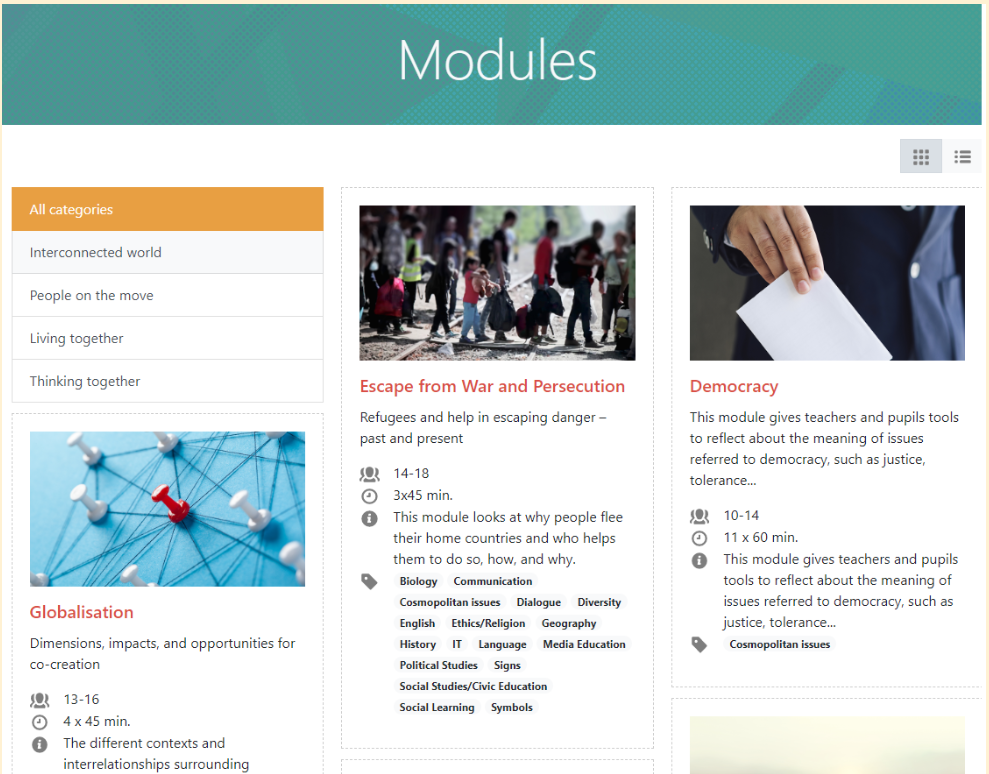 Mluvtecesky.net  – this platform for learning the Czech language was created by the Masaryk University, which contacted E@I and used their know-how acquired from "slovake.eu" and "deutsch.info". The "Leonardo" project for transfer of innovation allowed the creation of this e-learning platform. The platform was awarded the "Seal of Quality of 2013 for the highest-quality project carried out" within the Czech National agency.
Lingvo.info – this site offers users a well-arranged and thought-provoking insight into European languages, their history, dialects, grammar, proverbs and interesting phenomena. In an understandable and captivating way it also provides a summary of basic knowledge from the area of linguistics: language family, etymology, sociolinguistics together with links and useful information about projects, websites and events promoting languages.
Kuarki – traveller between wor(l)ds – is a free-of-charge application for multilingual children from the age of five. It helps children develop their vocabulary and practice reading and writing. Children who use one language at home and another in school frequently suffer from gaps in their vocabulary in both of those languages. Although they usually get acquainted with the new language quickly, it is often at the expense of their native tongue. This app aims to help bridge these gaps, while also providing users with new knowledge in an interesting and fun way. For example, it contains interesting bilingual texts about topics the children will have come in contact with at school. This way, the child progresses and expands their vocabulary in both languages at the same time. The app also helps monolingual children who are learning a foreign language and would like to improve their reading comprehension capacities. A website with useful information is also being prepared for the parents and teachers of multilingual children.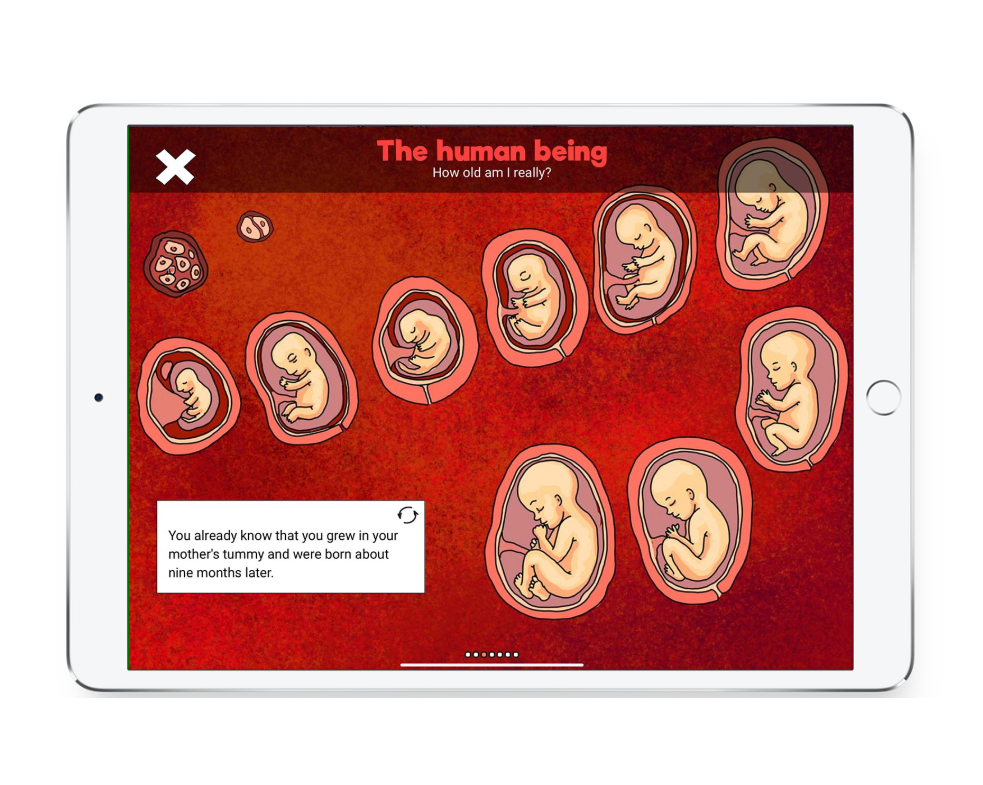 The fact that you are reading this suggests that you are interested in our projects, and that you share our view that they can contribute to achieving better world in which people from all over are able to communicate which each other, and where education is available to everyone for free. If you are interested in cooperating or would like information about ongoing projects, you can contact us at https://ikso.net/.