E-learning is increasingly becoming a more common and efficient way of studying. In this climate, the portal of Slovake.eu has been created to help people learn the Slovak language.  It is not only foreigners living in Slovakia who are interested in acquiring the language, but also for example, spouses in mixed marriages, border residents, immigrants, students, tourists or even Slovak students taking school-leaving exams from the Slovak language. The Slovake.eu platform also offers people interested in moving to Slovakia a chance to learn Slovak prior to the move.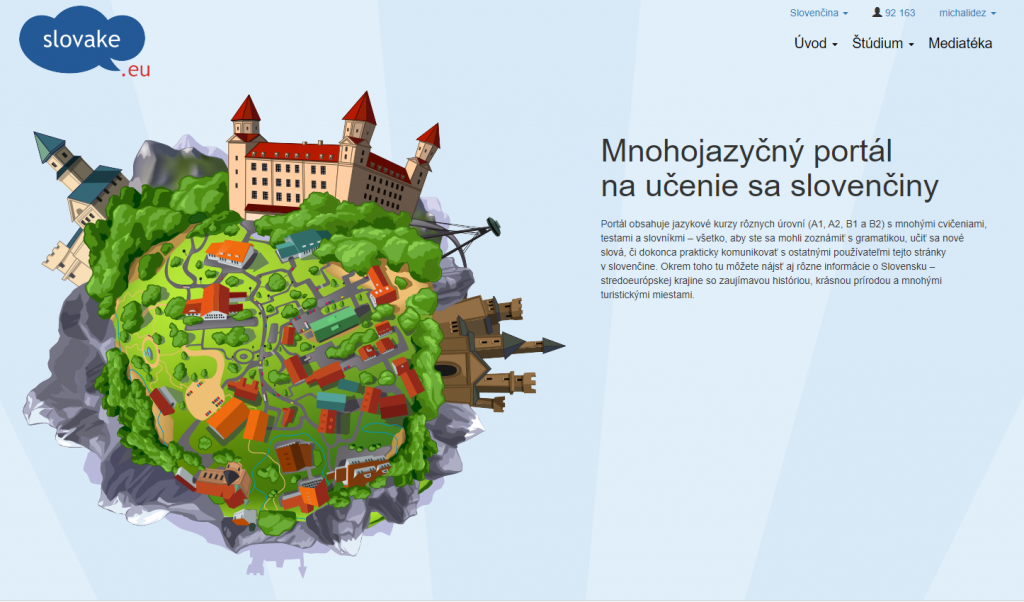 The portal contains language courses at various levels with many exercises, grammar explanations, fun games, dictionaries and other materials which can aid autonomous learning. It also offers comprehensive texts about Slovakia, its history, culture, language and useful tips for tourists. Visitors can use the online library to find various different genres of Slovak texts. Furthermore, one can find handy communication tools. A public multilingual forum and a private messaging system for registered users are both available.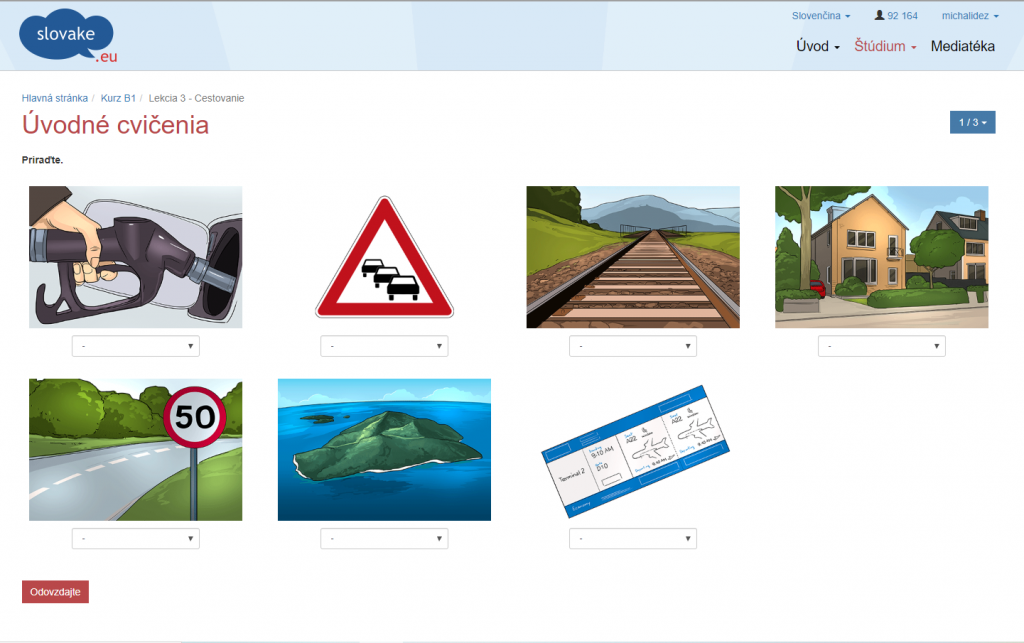 The number of visitors to www.slovake.eu has exceeded 5 million and the number of registered users has reached 91,000. Everyday more than 3000 users visit this portal. Considering the fact that Slovak is a lesser used language, the visitor numbers clearly demonstrate success. The community of Slovak learners is very international. It includes, for example, foreigners living inside of Slovakia, and also people from abroad, from Germany through to the United States of America, and to Argentina, where there are established Slovak diasporas. Uniquely, the platform offers users choice from 15 language interfaces; English, Czech, German, Spanish, French, Esperanto, Croatian, Hungarian, Italian, Korean, Lithuanian, Polish, Romanian, Russian, and Slovenian. This greatly increases the accessibility of learning Slovak. There are future plans to still further expand "Slovake.eu" and translate it into even more languages.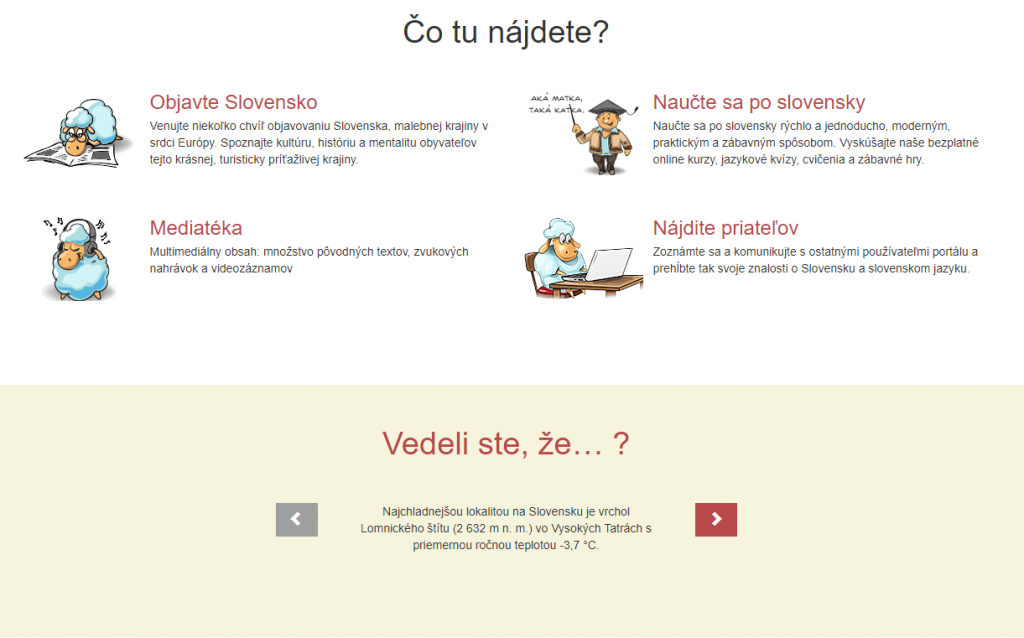 The project was ranked by the EACEA in Brussels as one of the best language projects of 2007-2013 and has featured in an anthology of best practice projects (see page 36: http://bookshop.europa.eu/en/erasmus–pbEC0115616/). Katarína Nevrlová, methodology teacher at the Centre for Continuing Education at Comenius University in Bratislava, said that "we use the Slovake.eu website as part of our teaching process at the CCE CU. In 2013 we had no fewer than 432 international students to whom we recommended the site as a self-learning tool".
Elissa Lalande, a student from the Republic of Seychelles who is studying in Slovakia as part of a scholarship program, made the following statement at a press conference, "I have been studying Slovak since September. I learn quickly, but Slovak is not an easy language. However, this site helps tremendously". Ukrainian student, Kamila Kalynych, finds Slovak much easier to learn, "Slovak is similar to Ukrainian. I would like to stay in Slovakia and work here as a diplomat or translator".
Should this article sparkle your interest, you can visit the platform at www.slovake.eu or you can contact E@I at:
Email: info@ikso.net
Phone: +421 902 203 369