This year, from July 12th to 20th, 2019, took place in Nitra the Somera Esperanto-Studado (Summer Esperanto Studies). It is, according to the website, the best opportunity to learn and practice Esperanto. And, according to me, yes, they are not lying.
As a part of the organizing team, I was doing more than just going to classes every morning (I didn't miss any of them, Dorotka, I swear!). The toilet paper in your room? That was me. Yeah, you're welcome. My days were full – I was so tired! But I would do it again without any hesitation. To be a volunteer for this event was one of the best part of my year.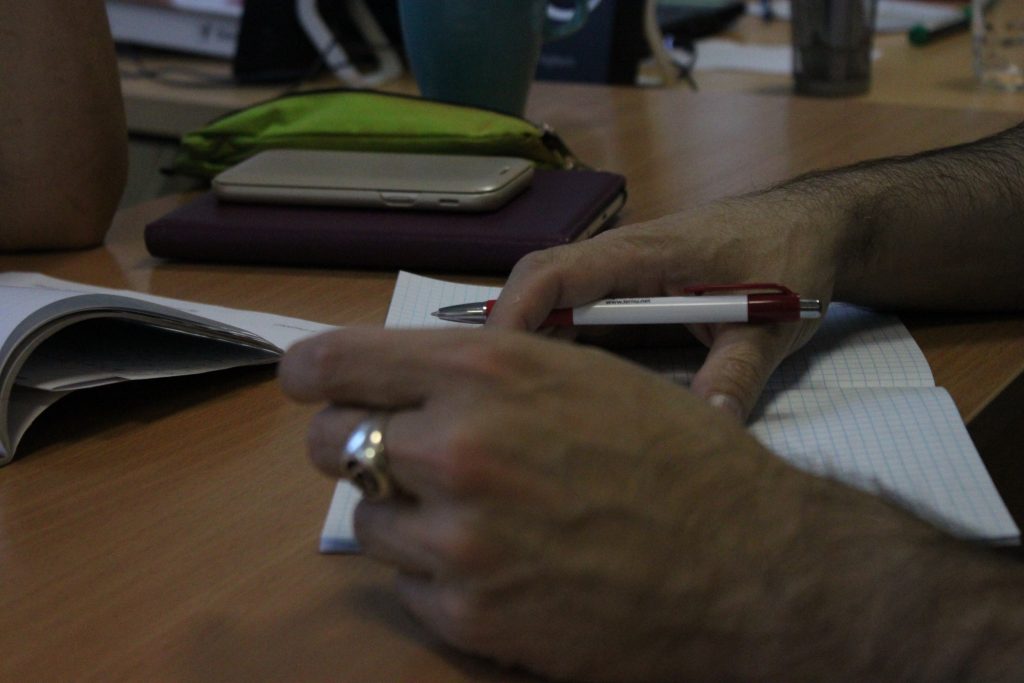 And despite the fact that we have to get up early, work as in school and even do homework, I like to learn and understand. There are different classes, one for each level – from the most basic to the most advanced. And even after your first day of classes, you can still decide to change classes, learn more, or reinforce your skills.
Everything is perfectly fine and made to guide you on your way to become a better Esperanto speaker.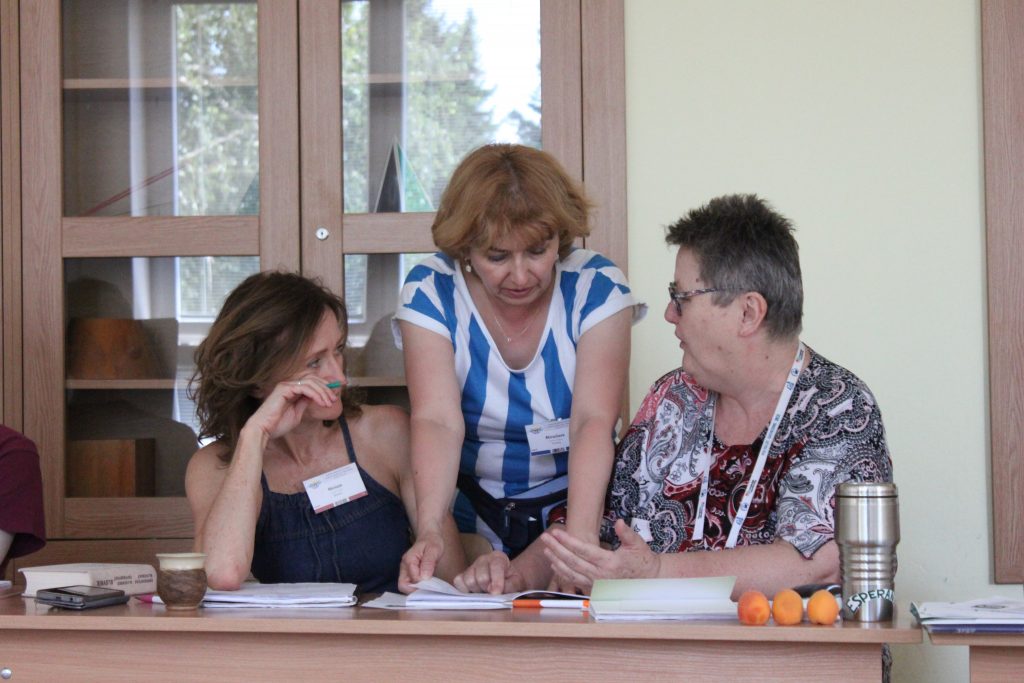 We never can feel lost. It's the same spirit as a school, we are all comrades and we all know how to help each others. When I lost my badge, one of my friend gave me his own. So, you can legitimately call me Job.
We are never too much or too far from home in Esperantujo: no places seem not to be yours when you know who you are.
Then, if the classes have not exhausted you, you will be able to take part in the many other talks and workshops that are offered to you. Sport, a talent contest, language classes or a completely black jigsaw puzzle to test your ability not to knock over all tables one by one. Whoever you are, you will necessarily find something that will suit you.
You can also join, during a whole day, with an excursion. And, whatever you decide to do, you'll make the right choice.
In fact, the question should be, what can't we do during SES?
Maybe you can join the barman (it was often a bar-woman) and chat with him (of her), or maybe let's check out Somera Esperanto-Programado (Summer Esperanto Programming). Or, even more, go to the soft and cute gufujo to drink some tea and appreciate the pure and fresh air of Slovakia by night. During this event, I promise, you'll find your way. And so much friends and amazing people that you'll finally understand why I'm always so happy about these events. Maybe, we will become friends!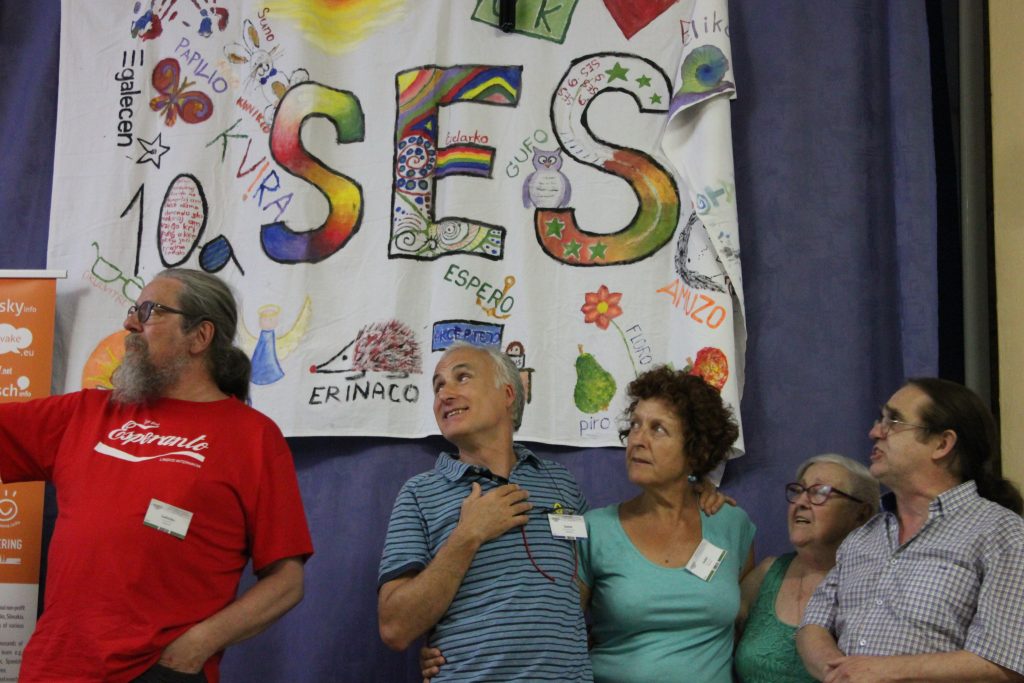 Finally, what else can I say? Esperanto became a part of me during these last month – one of the best part of me. And, as part of the Esperantist community (welcome me), I felt home.  Esperantujo, for some people, is like the feeling of family they never really had. It's a place where you know you'll feel good. Where you know, people can understand you and will always be happy to see your cutie face.
So, if all you want to do during your summer is to learn the amikeco lingvo and to meet people who wants the same thing as you, I think you already know where you have to go.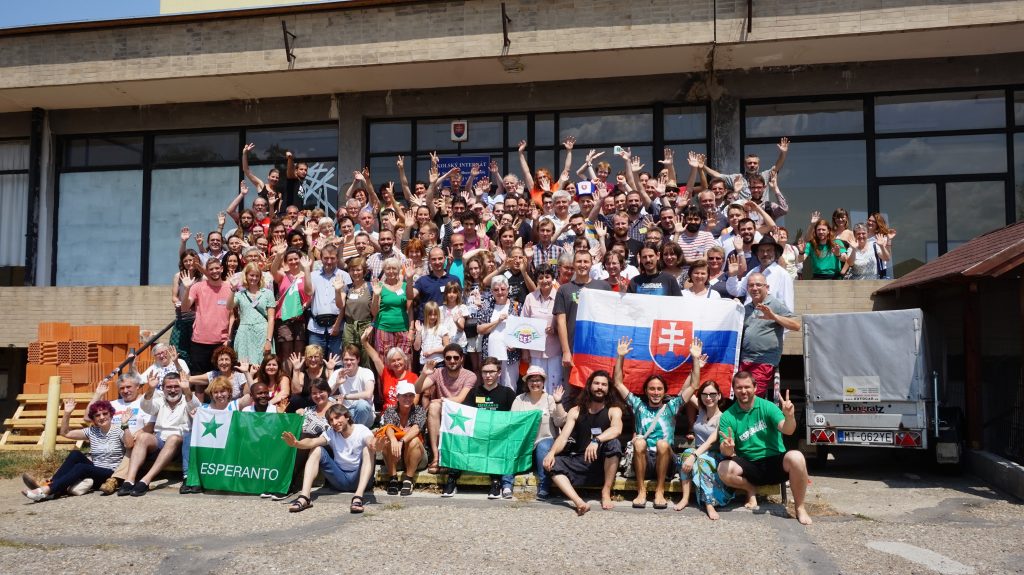 And, if somehow I've convinced you to become a volunteer for E@I, first of all you have to know… Do not trust Kryštof. And, secondly, in E@I, you'll discover a team. A team who is constantly changing and evolving – people leave and come, and everything is fine until you realise someone ate your pizza in the fridge. And, as a team, you'll always be helped and supported by the others.
I've never felt lost.
It is a special E@I's competence? Or a natural virtue of the Esperantists? I think you have to come to know.
Come and discover us.
This article was written by Léa Pillot-Colin within her European Voluntary Service.