Among E@I's various projects, Vortoj probably involves the most dancing! It's a computer game combining reflexes with language learning. Vortoj (Esperanto for "Words") will be used to practice languages ​​and word spelling while having fun during classes with friends and colleagues. The player will use a dance mat to separate words depending on whether their spelling is correct. You could say it's about both physical and language education!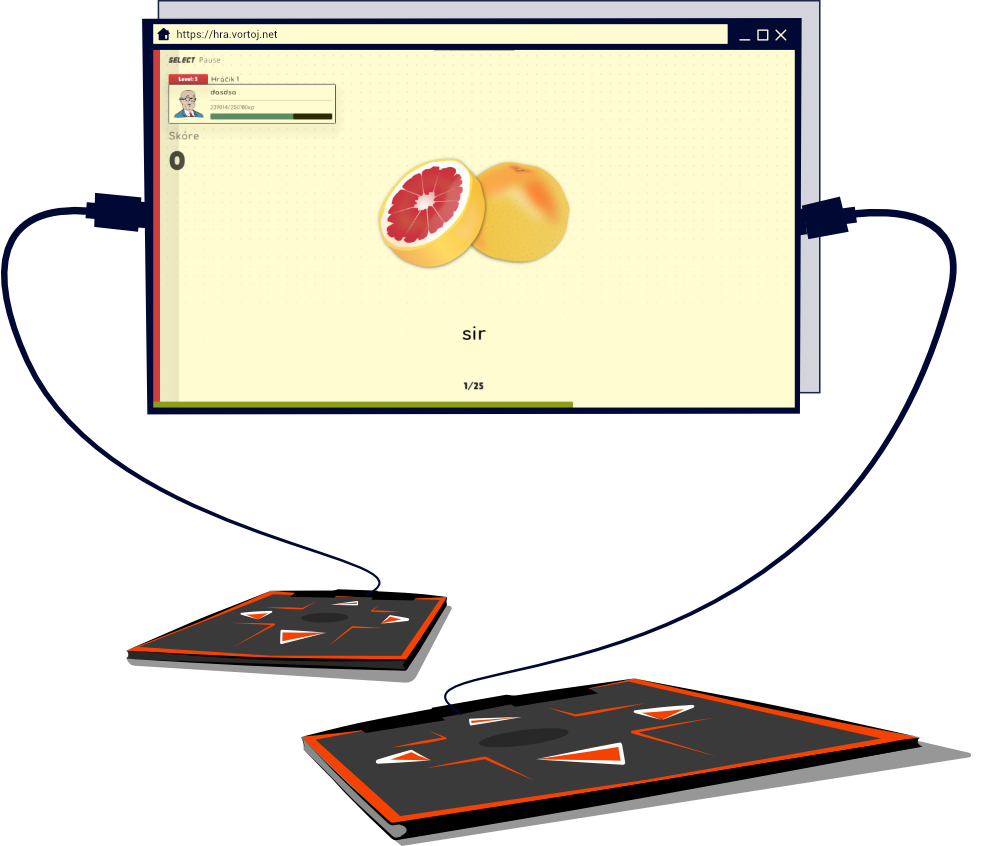 Following several public presentations, including at the 2019 International Youth Esperanto Congress in Slovakia, Vortoj was proposed by E@I to be supported by the Erasmus + program. Fortunately, the evaluators liked the project idea, which allowed for the EU project Vortoj to be officially launched on 1st January, 2022 and last until 31st December, 2023. The current version of the game can be checked here: vortoj.net  – a multilingual version is being prepared.
After the first 2 versions of the game, the aim of this EU project is to develop the existing game and provide it with more diverse game modes and playable languages. 11 languages ​​are expected in total, including English and Esperanto. The first results will be presented this year at the World Esperanto Congress in Montreal, which we will co-organize.
The project involves 5 partner European organizations. We, as project coordinators, are partnering with a private school in our town Nová Dubnica, the Universal Esperanto Association (UEA, the Netherlands), the Cultural Esperanto Association (KEA, Hungary) and the National Institute for Oriental Languages and Cultures (INALCO, France) – with whom we have been collaborating for a long time for Slovake.eu.
As the project formally started, the first online partner meeting took place on Wednesday, 23rd February, 2022. The current state of the game was presented as well as various explanations about Erasmus projects, division of tasks and common working tools.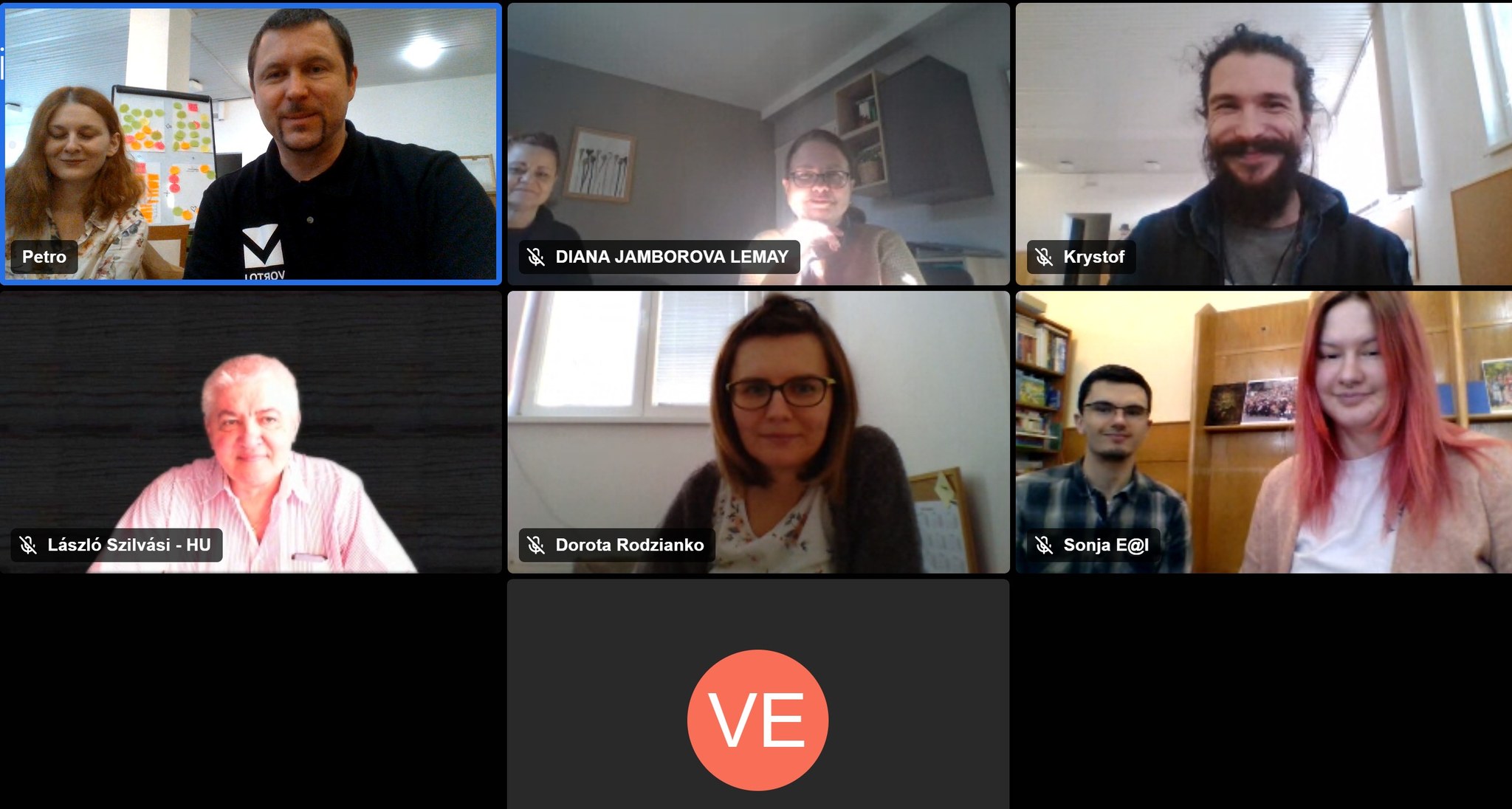 We're aiming to make more than just a game out of this project, but also a valuable tool for informal education. Get your dance mat ready for educational sports sessions!