The third year's volume of the language festival will take place in Slovakia in September 2020. This celebration of languages and cultures will attract broad audience once more. From primary school pupils to ambassadors – the event will allow the public to celebrate diversity by experiencing the event's rich and diverse program free of charge.
The objectives of the festival are the following: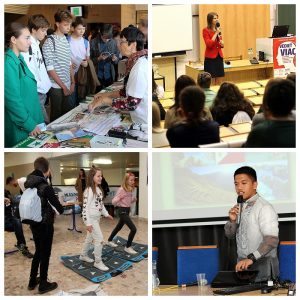 Continue in the tradition of organising a festival as a celebration of languages;
Bringing the richness and diversity of the languages of Europe and the world closer to public;
Present the newest trends (methods, learning tools) in foreign language learning;
Present new ways of learning (internet, PC, e-learning…);
Provide space to organisations, publishing houses, schools and other institutions dealing with foreign languages to promote their activities;
Present the languages of Europe and beyond, focusing on minority languages;
Raise or increase interest in foreign languages (and cultures) of the members of public;
Contribute to removing xenophobia, racism and nacism;
Discuss the topics of linguistics, language politics and other language-related issues;
Shed some light on language-related jobs: translation, interpretation, language teaching and linguistics
What exactly you may expect from the festival?
Lectures – the main part of the program are lectures that will offer a huge number of tips and tricks how to learn foreign languages more effectively and rapidly. New methods of language learning as well as specific tips from people having learned those languages will be provided. Not all the lectures are focusing on languages directly as some of them focus on cultures of various countries or language policies. 
Language crash courses – participants can explore more than 20 languages on the spot. Among them are not only languages known world-wide such as Spanish, German or Japanese, but also minority languages such as Roma, Persian or Georgian language. The most "exotic" ones will probably be the artificial languages such as Esperanto, Toki Pona or the Interslavic language.
Workshops – LingvaFest will give space also for educational workshops for those enjoying learn-by-doing activities. The workshops can include deciphering of Egyptian hieroglyphs, learning indonesian traditional dances or getting in touch with a Slovak sign language.
Cultural program – presentations of cultures by means of traditional dances, songs or cuisine from all over the world will enrich the program. You will be able to enjoy yourself dancing and singing in several languages. Slovak performers will be present as well.
Exhibitors – language institutions, publishing houses or other organisations will be present during both the days of the event. They will be promoting their services or products for those who are interested in languages and would like to deepen contact with their passion.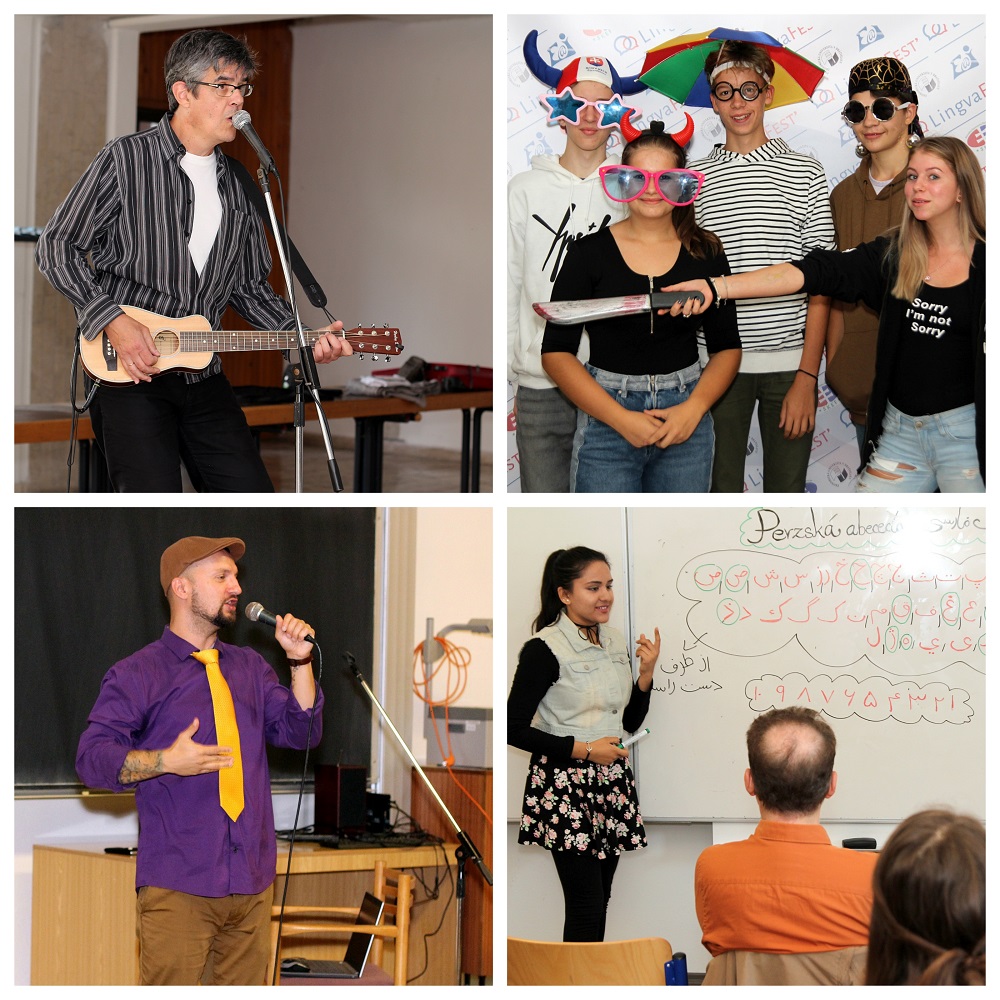 LingvaFest can be interesting for the following target groups:
Secondary school and university students
Self-learners, language enthusiasts and polyglots
Those interested in languages and foreign cultures
Teachers of foreign languages
Translators and interpreters
Learners within lifelong learning
Academics and professionals
Educational organisations and institutions
Why did we decide to organise LingvaFest this year as well? 
Odpovedá Peter Baláž, koordinátor združenia Edukácia@Internet, ktoré akciu iniciovalo je aj hlavným organizátorom: 
We believe that LingvaFest' inspires people to study foreign languages. The knowledge of foreign languages is needed and valued these days. Every year we strive to compile a more colorful, more varied program so as the event is attractive. The objective is to create space for celebrating languages (in the name of EU's motto: United in diversity), to offer space for discussing language teaching effectiveness, to present new methods and provide space for networking. The NGO (www.ikso.net) has been active in the field of language education since 2005 – either by creating fee-free e-learning portals on various languages, or by organising educational events. Slovakia missed a festival celebrating diversity of cultures and languages. That is why we decided to create it. The first and the second event were very successful; therefore, we decided to continue every year.
LingvaFest' offers more than 100 program units (lectures, workshops, concerts, competitions etc) this year as well. There will be around 30 institutions exhibiting their products and services and participants will be able to enjoy more than 20 language crash-courses. Thanks to the cooperation with all stakeholders we truly prepare an interesting and rich program offering something to everybody. Since 2019, the main partner of the event is the Representation of the European Commission in Slovakia. We are very thankful for this partnership as thanks to their financial support the event is free of charge for the public. We are also thankful to the Constantine the Philosopher University of Nitra for their premises. We are inviting everybody for the "LingvaFest'2020" that will take place between 16. – 17. September 2020 on the premises of the Constantine the Philosopher University of Nitra! The festival moves to Nitra after having been organised twice in Bratislava. We do believe that the event will attract plenty of participants to the town under the Zobor mountain thanks to its program (last year around 2500 people participated!).
In order for you to grasp the atmosphere of the event we suggest you watch the videos on the YouTube channel.
https://www.youtube.com/watch?v=7jHy3aKkmMc&feature=youtu.be
More information to be found on the site: www.lingvafest.sk or on Facebook page: https://www.facebook.com/LingvaFest