Thanks to the funding from Erasmus+ sub-program of Support for Policy Reform, within the action of Social inclusion through education, training and youth a new e-learning platform for educators is here. This platform offers educators a complete curriculum for implementing philosophical inquiry in classrooms, modules for teaching about diversity and global issues as well as a media library with a collection of approaches in different countries and materials in different languages. The topics discussed include the following: sustainable consumption, globalization, our products' journey, escape from war and prosecution, diversity in football, human rights, islamophobia and others.
You may want to check the platform using this link: https://eduskills.plus/en. Modules are ready to be used.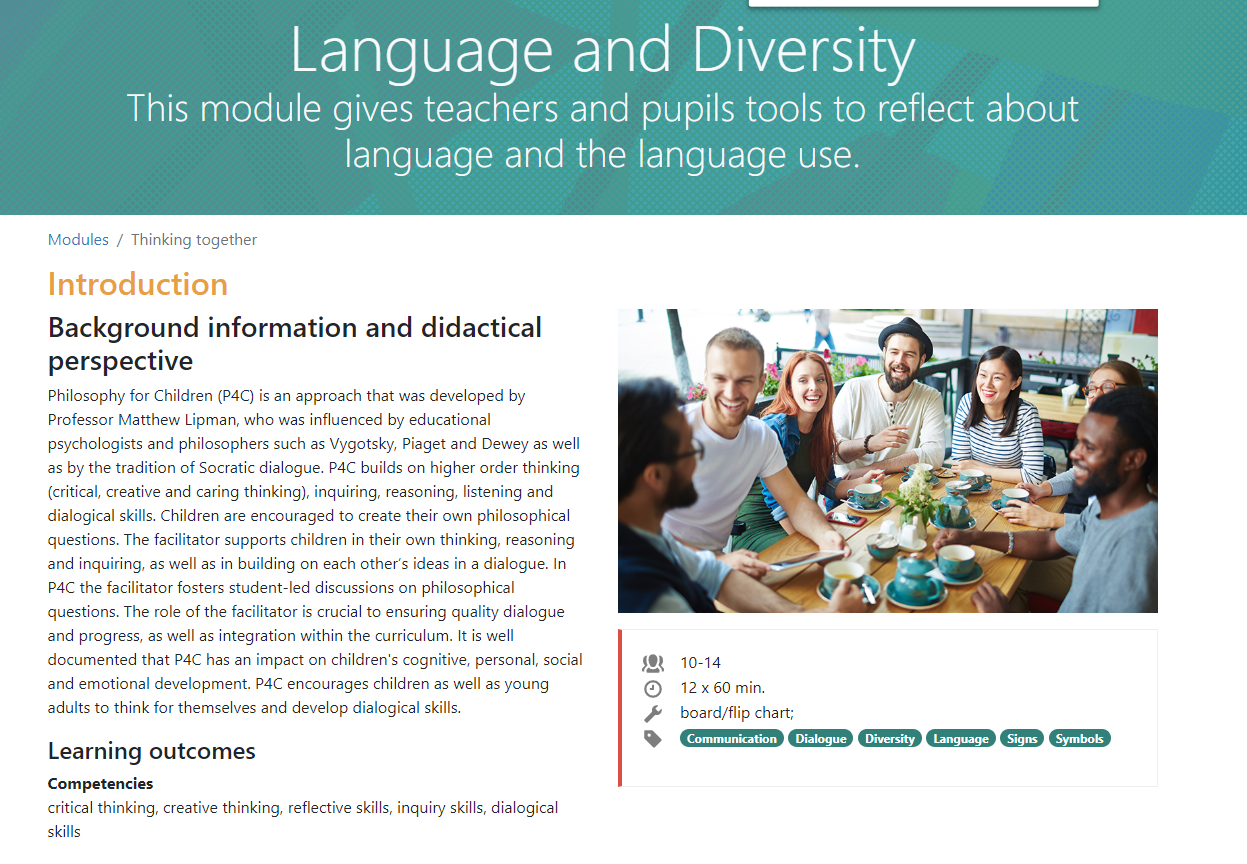 Where does the need for this platform stem from?
We live in a time of great uncertainty and change. The acceleration of globalization has numerous effects and reaches all the way into people's lives as well as into European classrooms. We see increased migration and the diffusion of cultures, which lead to new ways of acting and thinking and go hand in hand with the weakening of local ways of living. Technological advances and in particular the new media change the way we interact with each other as well as the way we perceive information and knowledge. The failure to adequately (more…)